Come and Worship Jesus Christ with us as we spread His Good News!
Backpacks are going to be put together for students for the start of the upcoming school year and School supplies are needed; Pens, Pencils, filler paper, notecards, high lighters, crayons, erasers, glue sticks, small hand sanitizers, colored pencils, scissors, composition notebooks, pocket folders, tissues, markers, three ring binders, lunch bags, anything you see that could be used in school. You can drop the supplies off at the church during the morning hours or you can order from Amazon and have them delivered directly to the church. We would like to have all the supplies by August 28th so the backpacks can be given out on Friday, September 4th. Stay tuned for more information on the distribution of the packs.
You can view our current and past sermons by clicking on the word SERMONS here in red.
Church bulletin for August 23, 2020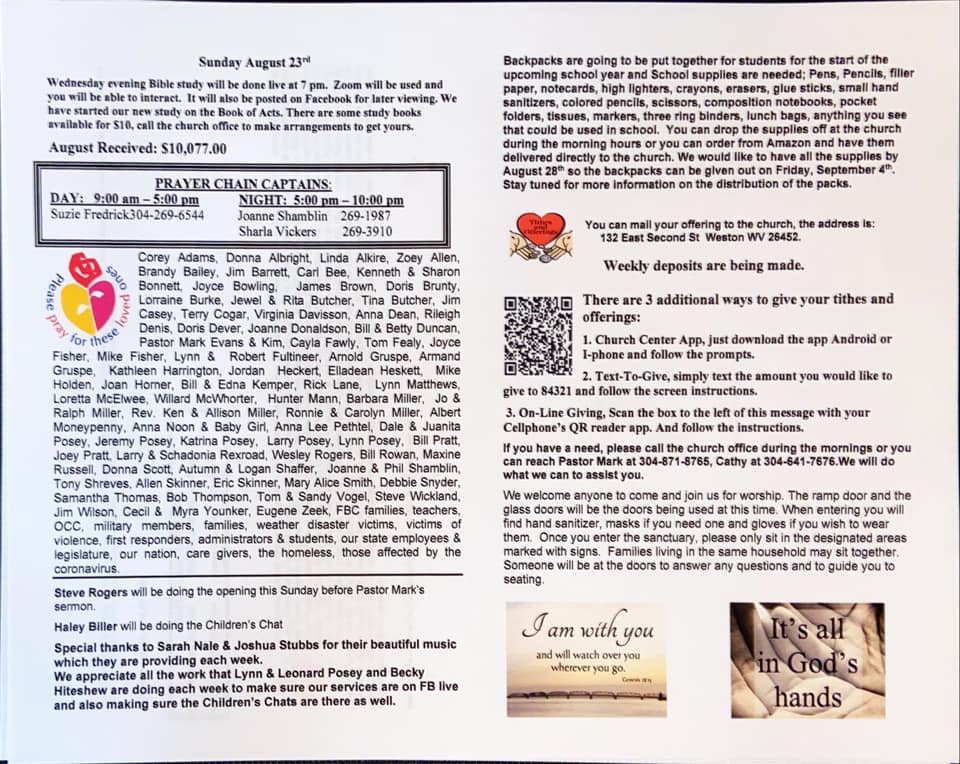 You may archived listen to sermons and special music online by visiting on the Church Media section. CD's of the weekly 9:30 AM service are still available on the white table by the second floor coat rack in the educational wing of the church. If there is any past service you cannot find there or you would like a CD copy, contact Leonard or Lynn Posey
Our church is fully handicap accessible with an elevator giving access to our ground and sanctuary floors. The church also has a ramp that leads to the elevator on the ground floor. We also have a handicap accessible restroom on the sanctuary level. To access the ramp and elevator please park on the backside of the church facing St. Paul's Episcopal Church. Special parking for handicapped individuals is available. Other parking is available in the United Bank lot.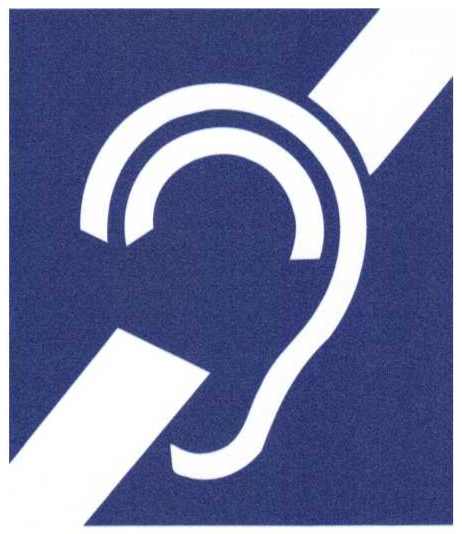 Our church is now equipped with a hearing assistance system for the hearing impaired. To obtain a receiver simply ask an usher or visit the sound desk at the rear of the sanctuary.