Come and Worship Jesus Christ with us as we spread His Good News!
Backpacks are going to be put together for students for the start of the upcoming school year and School supplies are needed; Pens, Pencils, filler paper, notecards, high lighters, crayons, erasers, glue sticks, small hand sanitizers, colored pencils, scissors, composition notebooks, pocket folders, tissues, markers, three ring binders, lunch bags, anything you see that could be used in school. You can drop the supplies off at the church during the morning hours or you can order from Amazon and have them delivered directly to the church. We would like to have all the supplies by August 28th so the backpacks can be given out on Friday, September 4th. Stay tuned for more information on the distribution of the packs.
You can view our current and past sermons by clicking on the word SERMONS here in red.
Church Bulletin for Sunday, August 16th
Wednesday evening Bible study will be done live at 7 pm. Zoom will be used and you will be able to interact. It will also be posted on Facebook for later viewing. We have started our new study on the Book of Acts. There are some study books available for $10, call the church office to make arrangements to get yours.
August Received: $7,372.00
PRAYER CHAIN CAPTAINS:
DAY: 9:00 am – 5:00 pm NIGHT: 5:00 pm – 10:00 pm Suzie Fredrick304-269-6544 Joanne Shamblin 269-1987
Sharla Vickers 269-3910
Corey Adams, Donna Albright, Linda Alkire, Zoey Allen, Brandy Bailey, Jim Barrett, Carl Bee, Kenneth & Sharon Bonnett, Joyce Bowling, James Brown, Doris Brunty, Lorraine Burke, Jewel & Rita Butcher, Tina Butcher, Jim Casey, Terry Cogar, Virginia Davisson ,Anna Dean, Rileigh Denis, Doris Dever, Joanne Donaldson, Bill & Betty Duncan, Pastor Mark Evans & Kim, Cayla Fawly, Joyce Fisher, Mike Fisher, Lynn & Robert Fultineer, Arnold Gruspe, Armand Gruspe, Kathleen Harrington, Jordan Heckert, Elladean Heskett, Mike Holden, Joan Horner, Bill & Edna Kemper, Rick Lane, Lynn Matthews, Elaine McCartney, Loretta McElwee, Willard McWhorter, Hunter Mann, Barbara Miller, Jo & Ralph Miller, Rev. Ken & Allison Miller, Ronnie & Carolyn Miller, Albert Moneypenny, Anna Noon & Baby Girl, Anna Lee Pethtel, Dale & Juanita Posey, Jeremy Posey, Katrina Posey, Larry Posey, Bill Pratt, Joey Pratt, Larry & Schadonia Rexroad, Wesley Rogers, Bill Rowan, Maxine Russell, Donna Scott, Autumn & Logan Shaffer, Joanne & Phil Shamblin, Tony Shreves, Allen Skinner, Eric Skinner, Mary Alice Smith, Debbie Snyder, Bob Thompson, Tom & Sandy Vogel, Steve Wickland, Jim Wilson, Cecil & Myra Younker, Eugene Zeek, FBC families, teachers, OCC, military members, families, weather disaster victims, victims of violence, first responders, administrators & students, our state employees & legislature, our nation, care givers, those affected by the coronavirus.
Vickie Belknap will be doing the opening this Sunday before Pastor Mark's sermon.
Deanna Clark will be doing the Children's Chat
Special thanks to Sarah Nale & Joshua Stubbs for their beautiful music which they are providing each week.
We as a church express our Christian Sympathy to the Denise Mosely & the Zeek Family on the loss of her nephew, Corey Zeek.
You can mail your offering to the church, the address is:
132 East Second St Weston WV 26452.
Weekly deposits are being made.
There are 2 additional ways to give your tithes and offerings:
1. Church Center App, just download the app Android or I-phone and follow the prompts.
2. Text-To-Give, simply text the amount you would like to give to 84321 and follow the screen instructions.
If you have a need, please call the church office during the mornings or you can reach Pastor Mark at 304-871-8765, Cathy at 304-641-7676.We will do what we can to assist you.
The Christian Education Board will meet on Monday, August 17th
The Trustee Board will meet on Tuesday, August 18th
We welcome anyone to come and join us for worship. The ramp door and the glass doors will be the doors being used at this time. When entering you will find hand sanitizer, masks if you need one and gloves if you wish to wear them. Once you enter the sanctuary, please only sit in the designated areas marked with signs. Families living in the same household may sit together. Someone will be at the doors to answer any questions and to guide you to seating.
We appreciate all the work that Lynn & Leonard Posey and Becky Hiteshew are doing each week to make sure our services are on FB live and also making sure the Children's Chats are there as well.
You may archived listen to sermons and special music online by visiting on the Church Media section. CD's of the weekly 9:30 AM service are still available on the white table by the second floor coat rack in the educational wing of the church. If there is any past service you cannot find there or you would like a CD copy, contact Leonard or Lynn Posey
Our church is fully handicap accessible with an elevator giving access to our ground and sanctuary floors. The church also has a ramp that leads to the elevator on the ground floor. We also have a handicap accessible restroom on the sanctuary level. To access the ramp and elevator please park on the backside of the church facing St. Paul's Episcopal Church. Special parking for handicapped individuals is available. Other parking is available in the United Bank lot.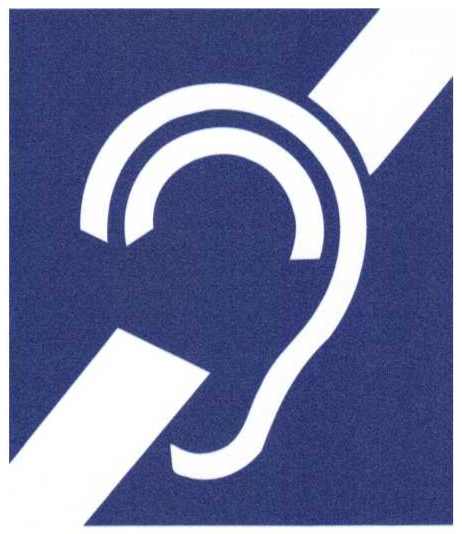 Our church is now equipped with a hearing assistance system for the hearing impaired. To obtain a receiver simply ask an usher or visit the sound desk at the rear of the sanctuary.